Coronavirus Live Updates – After abruptly ending its zero-Covid policy, the Covid situation in China has become a source of concern for the international community. Fears that new mutants may develop as a fresh wave of infections spreads quickly across the vast country have sparked predictions from research groups that the death toll might climb to millions. The Covid-19 situation in India was reviewed by PM Modi at a high-level meeting. In congested public areas, the prime minister urged everyone to wear masks. He also urge vigilance and reminded officials that current watch listing efforts, particularly at international airports, should be improve.
In the meantime, tomorrow, Union Health Minister Mansukh Mandaviya will meet with representatives of state and territorial governments to discuss growing Covid cases in various regions of the globe. The "Guidelines for International Arrivals," which will be implemented on Saturday, December 24th, were also published by the Centre yesterday. From December 24, 2% of travelers on international flights will be randomly tested for coronaviruses, according to the government.
Coronavirus Live Updates
China is once again frightened by coronavirus cases. China is experiencing the first of three possible waves of Covid infection this winter, according to a top Chinese health official. The number of Covid cases has risen since the removal of the most severe limitations (Covid Ban) earlier this month. Due to a shortage of Covid-19 tests, cases have risen. According to the study, 800 million individuals in China may become sick in the next few months.
According to the study, a massive rise in the number of Covid cases in China may kill over a million individuals by 2023. Experts, the current Corona Pandemic will last until mid-January, with the second wave starting on January 21.
Coronavirus Live Updates Details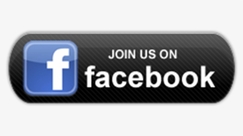 Read Also:-Omicron COVID Variant Symptoms Cause Precaution Treatment
Govt approves Bharat Biotech's intranasal Covid vaccine
Official sources have confirmed that the Union Health Ministry has given approval to Bharat Biotech's intranasal Covid vaccine. According to anonymous sources, the needle-free vaccine will be introduced on the Co-WIN platform on Friday evening at private clinics. Official sources said that it will be offered as a booster dose for adults over 18 years old in the Covid vaccination program. The Drug Controller General of India has given the nasal vaccine – BBV154 limited authorization for use as a heterologous booster dose in an emergency situation for individuals over 18.
23 Dec 2022, 10:57:58 AM IST
Jyotiraditya Scindia's statement amid fresh Covid surge
In the face of a possible covid epidemic in the nation, Union Civil Aviation Minister Jyotiraditya Scindia highlighted the current vaccination drive launched by the Centre government on Friday. The Union Minister said that 220 crore doses of vaccine have been administered until this Monday at a press briefing on the Bharatiya Janata Party (BJP) government's efforts towards a "Healthy India."
"Our government's priority is to move health care beyond simply medical care." We handled Covid as a team, with the PM's goal of "One Nation, One Health," according to Civil Aviation Minister Jyotiraditya Scindia. 220 crore doses of vaccine have been administered till Monday.
Coronavirus Outbreak: India approves Nasal vaccine amid fear around BF.7 variant – Details
The Nasal vaccine of Covid-19, which will be employed as a heterologous booster, was authorized by the Indian government on Friday (December 22). According to the sources, the Co-Win portal will soon include a nasal vaccine. The nasal vaccine for coronavirus will be part of the Covd-19 vaccination program from today onwards, and it will initially be available in private hospitals, according to the ANI report.
Check Lockdown Pass Booking
Coronavirus In India HIGH alert mode, check strict guidelines for different states Here
The states went into alert mode following PM Modi's meeting about the rising threat of Corona. Emergency meetings on Corona were also convene by the governments of Kerala, Delhi, Uttar Pradesh, Karnataka, Maharashtra, Madhya Pradesh, and Chhattisgarh. Guidelines have been issued at their respective levels, in addition to reviewing the preparations for Covid. In public places, it has been suggested that you wear masks and avoid interaction.
In addition, it has been planned to conduct genome sequencing and investigate passengers entering the country in conjunction with these standards of the Center. On Thursday, eight state governments met to discuss Corona and examine their respective states' health-care plans. The conference also addresse the Center's guidelines, as well as action on them. Now, let's see which state is ready to face the Corona threat.
Delhi
Delhi Chief Minister Arvind Kejriwal held an emergency meeting regarding the preparedness of Covid in Delhi.
After this meeting, Kejriwal said that 8,000 beds are ready for Corona in Delhi, but hospitals have been asked to keep 36,000 beds ready.
Kejriwal said that Delhi has the capacity to store 928 tonnes of oxygen.
He also appealed to all people to take the precautionary dose of the vaccine.
Kejriwal said that preparations are complete, so there is no need to panic.
Check Also:-How to Register For Covid-19 Vaccine on www.cowin.gov.in website
Uttar Pradesh (UP)
UP CM Yogi Adityanath also held a meeting regarding Corona, after which several instructions were issued to deal with Corona.
Isolate suspected patients, get genome sequencing of Covid positive, activate Corona period equipment.
Along with taking special vigilance at crowded places, advisory has been issued for wearing masks and social distancing.
All the policemen of UP have also been asked to wear masks and adopt social distancing.
Gujarat
The Gujarat government discussed the COVID-19 situation in the cabinet meeting in Ahmedabad.
State Health Minister Hrishikesh Patel said that the Covid situation in the state is under control and no patient infected with Omicron's subtype 'BF.7' is under treatment.
After the cabinet meeting, Patel said that three people were found infected with this sub-variant of the virus, who have been cured in home isolation.
According to a Gujarat government release, after the cabinet meeting, a separate review meeting of health officials of various districts was also held through video conference and necessary instructions were given to them to deal with any eventuality.
Two foreign returnees have tested positive for Covid in Bhavnagar and Rajkot and their samples have been sent to Gandhinagar for genome sequencing, officials said.
Maharashtra
Maharashtra Health Minister Tanaji Sawant said that there will be thermal screening of international passengers.
There is no case of BF.7 in the state and all district and city agencies are being sensitized about the new sub-variant of the virus, Sawant told the Assembly in Nagpur after a review meeting headed by Chief Minister Eknath Shinde and Deputy Chief Minister Devendra Fadnavis.
They have been asked to be vigilant. On the other hand, Fadnavis said that the nodal officer in every district would keep an eye on the situation.
Fadnavis also said that there is no need to panic, genome sequencing of saplus is being done in the state.
Bihar
Bihar Deputy Chief Minister Tejashwi Yadav said that the state government is fully prepared to deal with the situation if the cases of Covid-19 increase.
Tejashwi reviewed the Covid situation in the state with health officials, doctors and directors of medical colleges and told them to gear up to deal with the new variant of the coronavirus if it spreads.
Tejashwi said that the hospitals are fully prepared and the work of investigation and vaccination is going on in full swing.
The Health Minister said that people should also take safety measures to prevent the spread of COVID-19.
Also Check :- Vaccine Certificate Verification Verify COVID 19
Karnataka
The Karnataka government has decided to conduct mandatory testing of patients suffering from Influenza Like Illness (ILI) and Severe Respiratory Illness (SARI) in the state.
Health Minister Dr K Sudhakar said after a meeting chaired by Chief Minister Basavasraj Bommai on the subject of COVID-19 that the government has also decided to make wearing masks mandatory in closed spaces and air-conditioned rooms.
Tamil Nadu
In Chennai, Tamil Nadu Chief Minister MK Stalin directed officials to test all passengers arriving at the international airport here for COVID-19 and if found positive, treat them as per the standard operating procedure (SOP).
The Chief Minister appealed to the people not to panic due to the outbreak of 'Omicron' in China.
Stalin also said that the Tamil Nadu government is fully prepared for the safety of the people.
Chairing a high-level meeting with ministers and officials at the Secretariat, he stressed the need for continuous monitoring.
The Chief Minister asked the medical officers to conduct genome sequencing of the samples of infected patients and also to conduct Covid test for those suffering from influenza like illness (ILI) and acute respiratory infection.
Kerala
The Kerala government has decided to get genome sequencing of more samples done, so that the type of Covid can be known.
The Health Department of the Government of Kerala in Thiruvananthapuram said in a statement that instructions have been issued in this regard.
The statement said that the hospital has been asked to test the patients admitted due to respiratory illness and high fever, sore throat and difficulty in breathing.
On the other hand, the Health Minister of Kerala said that the state has stepped up efforts to prevent Covid.
Uttarakhand
Uttarakhand Chief Minister Pushkar Singh Dhami on Thursday asked the state health department to launch a campaign to administer booster doses to beneficiaries of anti-Covid-19 vaccines to effectively control the coronavirus pandemic.
In a meeting with health department officials, he said that if new cases emerge, the samples should be sent for genome sequencing. He said that Covid control rooms should be activated in all the districts.
Also Check:-COVID19 Lockdown E Pass Registration
COVID outbreak in China: Beijing may see sharp increase in new cases in next 14 days, say reports
Infection rates in hospitals in China are growing much more quickly than infection rates in the general public. As a result, the majority of Chinese doctors have COVID. COVID-19 cases may rise in Beijing over the next 14 days, according to reports. As a result, improving the treatment success rate for COVID-19 patients is dependent on ensuring that there is no shortage of medical resources.
Coronavirus Outbreak In China: Shortage of ventilators, seriously ill people are being asked to stay at home
Due to Corona in China, the situation has deteriorate. The hospital doesn't have any beds. Patients who are gravely unwell are being forced to remain at home for medical care. Ventilators and medical equipment are in short supply. Those who are about to die are unable to find a spot in the crematorium.
China's situation is rapidly deteriorating right now. Due to the rising number of Corona cases, a lack of medical resources has emerge as the greatest barrier. There is a shortage of hospital beds, ventilators, and medications in China, according to the alarm, not only do we have a lack of hospital beds, ventilators and medications; but also a lack of doctors and medical personnel. According to Chinese media sources, this devastating finding was made.
Don't hide information WHO warns China
The spread of a new form of coronavirus across China has alarm the World Health Organization (WHO). "Hopefully, China will provide information and review our recommendations," Tedros Adhanom Ghebreyesus, the director-general of the WHO, said on Thursday. The organization is also concerned that Xi Jinping's country might conceal data about the corona virus.
10 Covid symptoms to watch out for amid sudden spurt in cases in China, US
India is taking actions to prevent the virus from wreaking havoc again after China fail to address the present COVID situation and a few other countries reported a sudden rise. Mansukh Mandaviya, the Union Minister of Health, said earlier in the day that Covid isn't over yet and instruct the relevant agencies to be on alert. He went on to say that the government is prepared for whatever may come. It is critical to be able to identify the signs in such a predicament so that precautionary actions may be taken.
Covid symptoms have changed significantly
Covid was first thought to have the classic signs of the virus when it emerge, including loss of sense of taste and smell, difficulty breathing, and other 'classic' signs. However, the signs connected with the virus evolve drastically over time as new kinds arose. More individuals than before are experiencing cough, throat discomfort, and fever, in addition to loss of smell and taste and breathlessness.
Read ALSO-Coronavirus 4th wave Symptoms in Kids, Adults, New COVID 19 Variant
Why the symptoms are changing?
Some experts believe this is due to the fact that with new variants emerging, people now have some level of immunity against the virus as a result of prior infection or vaccinations. As a result, the signs and symptoms change as well.
What are the most common symptoms now?
Since Omicron is the most common variant at the moment, we should be aware of the signs this infection might produce. From the beginning, ZOE Healthy Research has track COVID symptoms and has been updating its list ever since. The top 10 COVID symptoms, according to the ZOE Health Study's most recent statistics, are
sore throat
runny nose
blocked nose
sneezing
cough without phlegm
headache
cough with phlegm
hoarse voice
muscle aches and pains
an altered sense of smell
The old classic symptoms, such as loss of smell (anosmia), shortness of breath, and a fever, are much less prevalent these days, according to the ZOE health study.
Coronavirus In India: LOCKDOWN nightmare knocking on doors again? IMA makes significant remark
The specter of a corona has resurface in India once again. The central government has also gotten ready as a result of this. Union Health Minister Dr. Satyanathaprasad will be in charge of the ministry on Wednesday. Senior officials and experts were invite to a meeting with Mansukh Mandaviya. The corona has not yet ended, he said in this video. Meanwhile, since 95% of the population has been vaccinated, the Indian Medical Association claims that there will be no lockdown situation in India.
In India, T-3 needs to be cared for. Testing, Treating, and Tracing are the steps involve. Meanwhile, at 3:30 p.m. today, PM Modi will attend a review meeting regarding Corona. In addition, Delhi, UP, Karnataka, Maharashtra, and Chhattisgarh will host emergency meetings. Meanwhile, medicines such as paracetamol, amoxicillin, and rabeprazole that are use to treat corona may soon see a price drop, according to reports.
Check Here:- Odisha Lockdown E Pass
AAP leader Raghav Chadha demands ban on flights connecting India, China
Raghav Chadha, the head of the AAP, said that prohibiting flights between China and India is critical. The Ministry of Health, Government of India, has issued an advisory to the states as a result of the seriousness of the situation. Yet, stronger steps are require. He said, "The priority right now is to immediately restrict any connecting flights between China and India via Asian nations, as well as a compulsory institutional quarantine for international travelers from affected nations."
WHO urges China to share covid data
The World Health Organization is "very worried about the developing situation in China," according to WHO Director-General Tedros Adhanom Ghebreyesus, who stated that "the data and studies we have wanted, and which we want, are needed."
India logs 163 fresh cases and 9 deaths
According to data provided by the Union Health Ministry on Friday, India has seen 163 new coronavirus infections and there are 3,380 active cases. With nine fatalities, the death toll is 5,30,690. A total of 4.46 crore (4,46,76,678) Covid cases were count. The data updated at 8 a.m. show that six deaths had been reconciled in Kerala, two in Maharashtra and one in Delhi had occurre over the last 24 hours. According to the government, 0.01% of total infections are active cases, while the national COVID-19 recovery rate has climbed to 98.80%.
Related Posts:-